Profil von

ceci70

- Offline
Geschlecht:
weiblich
Alter:
42
Ort:

89449

Zusamaltheim

Bundesland/Kanton:

Bayern

Land:

Deutschland

Sternzeichen:
Schuetze
chin. Tierkreiszeichen:
Schlange
Körpergröße:
147 cm
Gewicht:
62 Kg
Figur:
normal
Haarfarbe:
black
Augenfarbe:
blackk
Familienstand:
-
Raucher:
Nichtraucher
Religionszugehörigkeit:
-
Aus.- u. Schulbildung:
keine
Beschäftigung:

Hausmann/Hausfrau
ceci70 sucht
Gesucht:
Mann
Ich will:
ein Date
Welche Eigenschaften sollte
die gesuchte Person haben:
Well here is some little About me.... I am an energetic and sociable person. I appreciate decency and sincerity in a relationship between a woman and a man. The inner beauty is more important for me than the beauty of
appearance. I wish to open a new world in the world of your soul. And if I understand you are the Only whom I am seeking, i share with you all your sorrows and joys, Ii will be your best friend and life partner I like to travel very much. It is very interesting to get more knowledge about the new countries, new people and traditions. It´s great to have such a possibility.
ceci70 über sich
Meine Eigenschaften:
Well here is some little About me.... I am an energetic and sociable person. I appreciate decency and sincerity in a relationship between a woman and a man. The inner beauty is more important for me than the beauty of
appearance. I wish to open a new world in the world of your soul. And if I understand you are the Only whom I am seeking, i share with you all your sorrows and joys, Ii will be your best friend and life partner I like to travel very much. It is very interesting to get more knowledge about the new countries, new people and traditions. It´s great to have such a possibility.
Interessen:
Well here is some little About me.... I am an energetic and sociable person. I appreciate decency and sincerity in a relationship between a woman and a man. The inner beauty is more important for me than the beauty of
appearance. I wish to open a new world in the world of your soul. And if I understand you are the Only whom I am seeking, i share with you all your sorrows and joys, Ii will be your best friend and life partner I like to travel very much. It is very interesting to get more knowledge about the new countries, new people and traditions. It´s great to have such a possibility.
In meiner Freizeit:
Well here is some little About me.... I am an energetic and sociable person. I appreciate decency and sincerity in a relationship between a woman and a man. The inner beauty is more important for me than the beauty of
appearance. I wish to open a new world in the world of your soul. And if I understand you are the Only whom I am seeking, i share with you all your sorrows and joys, Ii will be your best friend and life partner I like to travel very much. It is very interesting to get more knowledge about the new countries, new people and traditions. It´s great to have such a possibility.
Lieblingssportart:
-
Lieblingsmusik:
-
Bevorzugte Küche:
-
Lieblingsbuch:
-
Lieblingsfilm:
-
Lieblingssendung:
-
Profilbild

Wohnort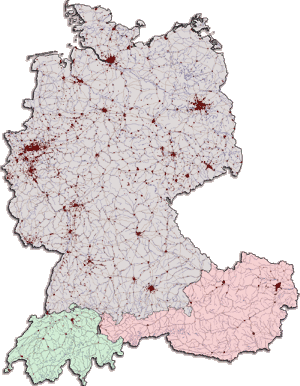 Zusamaltheim

Flirtchancen

10 Punkte von 100